The Czech choreographers Barbora Látalová and Zdenka Svíteková teamed up in 2016 to make the community dance performance 'Different ?', a dive in and celebration of people's differences. The project traveled from Prague, to Budapest, to Ljubljana, and back to Prague and toured later to several other cities in the Czech Republic. In every city it was developed and performed with professional dancers from Czech, together with local participants. One of the main goals was to research new participatory practices, thus it was constructed in a way that the audience as well had an active part in the outcome of the performance. In every place, with new participants and a new audience the performance was completely 'different'.
The project was funded by the EU-platform Be SpectACTive and co-produced by Ponec Theatre in Prague.
For 'Different ?' I composed a soundtrack and gave dramaturgical advice.

You can find more information about this project on Zdenka Svíteková's website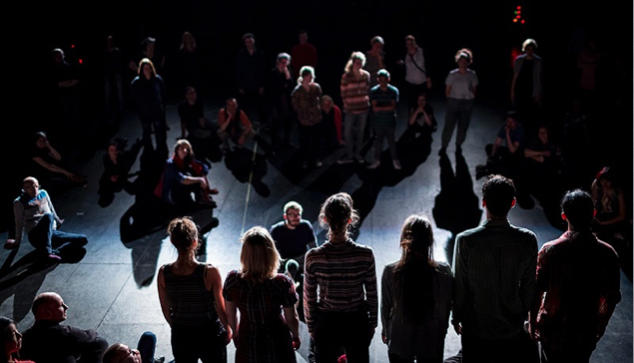 Here you can listen to some of the music I composed for this performance. All the audio you'll hear here is taken from interviews, which Barbora and Zdenka had with the participants. Not all the music made it to the performance. Listening with headphones is recommended.